Our Story
A look at Docking Drawer's history can be found here.
---
Link to Logos & Images
Docking Drawer logos and product images can be found here in our Digital Asset Library.
Docking Drawer lifestyle videos can be found here.
---
Top Products
Docking Drawer Blade Duo with USB-C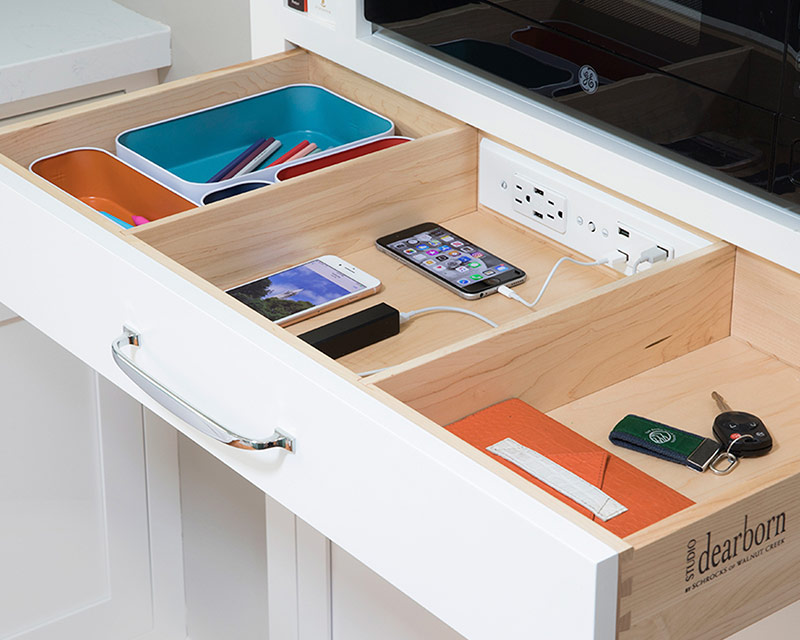 Docking Drawer Blade Duo in-drawer charging outlet features all of the charging options your favorite tech needs including USB-A and USB-C with Power Delivery (PD). Delivering 30w of charging power, the Blade Duo offers almost double the power of the bulky charger that comes with your device. Use the Blade Duo to quickly and safely charge cell phones, tablets, and even laptops faster than with a normal charger. And thanks to an integrated smart chip, your device won't overheat while charging.
Style Drawer Blade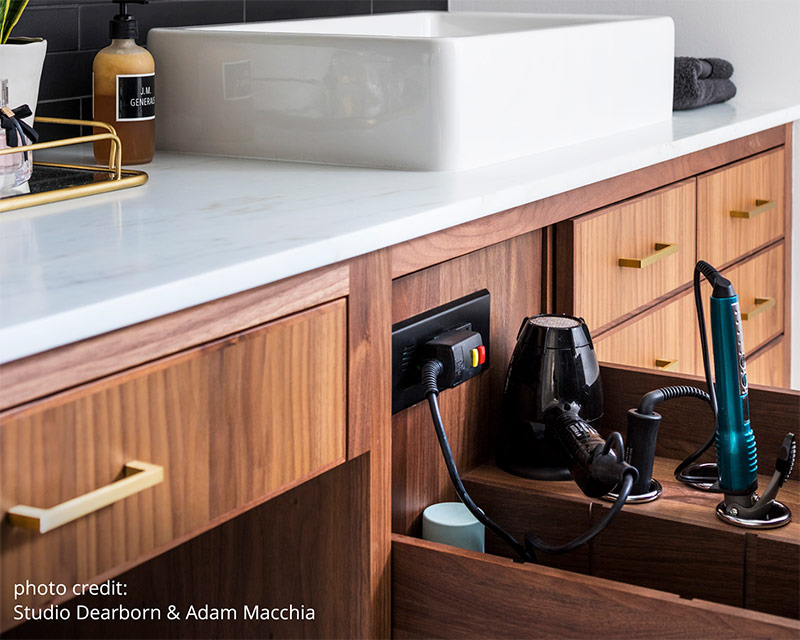 The Style Drawer Blade in-drawer powering outlet offers a reliable way to add movable drawer outlets safely, while keeping your spaces organized. Handling up to 20 amps, the Style Drawer Blade features a UL Listed thermostat that cuts power to the outlet when surrounding temperatures exceed 120°F. All Style Drawer Blade configurations can be specified with the optional Interlock Box, which de-energizes the outlet when the drawer starts to close, adding another layer of safety. ETL and CSA Listed.
Style Drawer Powered Vertical Organizer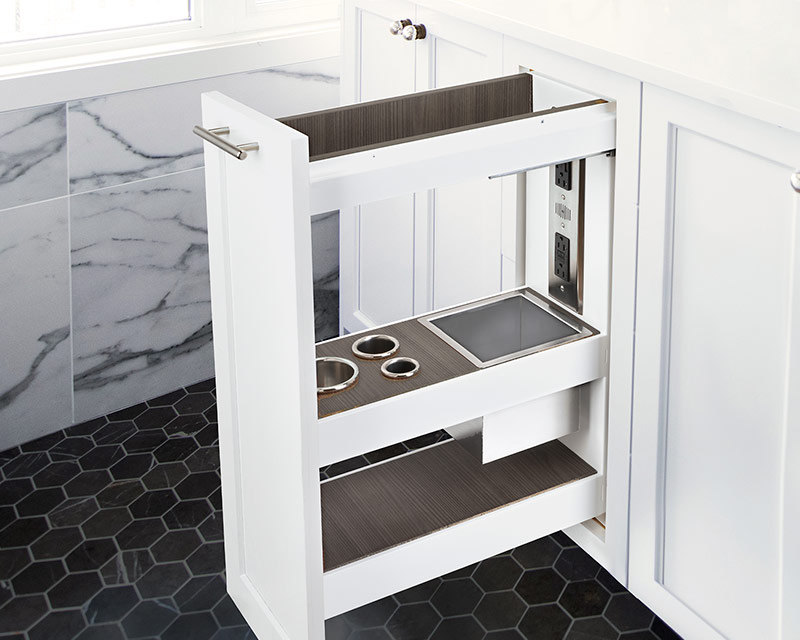 Docking Drawer's Powered Vertical Organizer provides our signature functional power source with a clutter-free aesthetic. While many Vertical Organizers are adapted, ours is purpose built and ships fully assembled so it can simply be taken out of the box and installed. Engineered specifically to be a powered drawer organizer and combined with interlocking safety features, it's the first of its kind. No other in-drawer organizer offers customers more convenient style, incredible versatility, or safer features.
---
Awards
Best of KBIS Finalist: 2020, 2019
Best of Houzz - Client Satisfaction: 2019, 2015
Architizer A+ Award - Popular Choice Winner - Best Kitchen Fittings: 2016
---
Social Media
---
Contact Us
Paul Hostelley
(530) 205-3625