You are viewing an Unlisted article which can only be accessed by people with the direct link.
This article is no longer supported. Please visit our Support Library for the latest information.
How to Choose the Right In-Drawer Outlet
Thank you for your interest in including Docking Drawer outlets into your project. As the market leader of in-drawer outlet installations, we're happy to share more details about choosing the right outlet for your project. We'll also share a few tips with you!
Getting Started
How will your in-drawer outlets be used? Are you creating an in-drawer charging station to declutter your kitchen? Or are you wanting an in-drawer outlet to power your hair dryer, curling iron, or another small appliance? Docking Drawer manufactures two types of in-drawer outlets: Charging (Max Current = 3 amps) and Powering (Max Current = 20 amps).

Referred to as Docking Drawers, these outlets are designed to charge today's technology. They're commonly specified into kitchens, desks, mudrooms, closets, and nightstands to create a clutter-free charging space. Charging outlets feature a UL-Listed circuit breaker to prevent high-power devices from being used. This not only minimizes risk, it helps make our outlets much safer than common DIY outlet hacks found on Pinterest.


Known as Style Drawers, these outlets are commonly specified into bathroom vanities. They power hair dryers, curling irons, flat irons and more. All Style Drawer series in-drawer outlets feature a UL-Listed thermostat that cuts power to the outlet in the event that the surrounding temperature exceeds 120˚F. This helps to minimize risk with devices that are accidentally left on or still plugged in when the drawer is closed.

Measure Your Cabinet
Docking Drawer and Style Drawer series in-drawer outlets fit in the space envelope in a cabinet behind the drawer box. We need to know 4 key measurements to determine if an outlet will fit into the cabinet.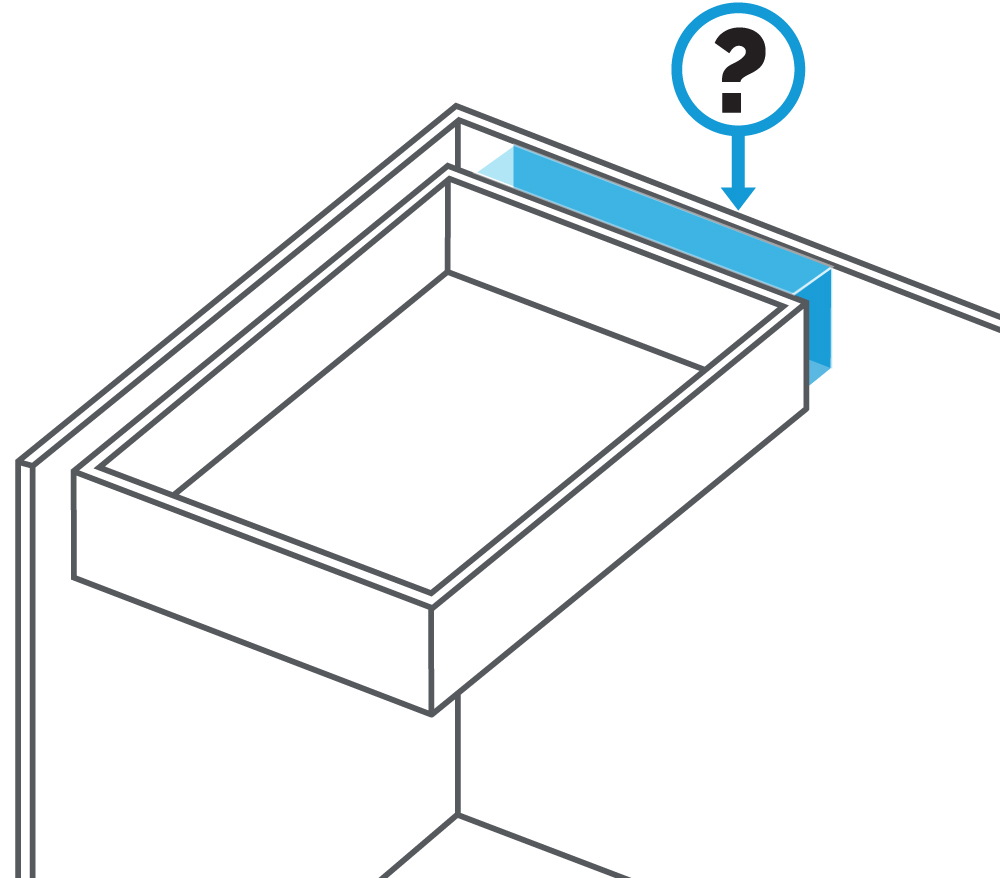 Docking Drawer outlets come in a variety of sizes offering different ranges of extensions. Follow these steps to find the size that works for you:
Step One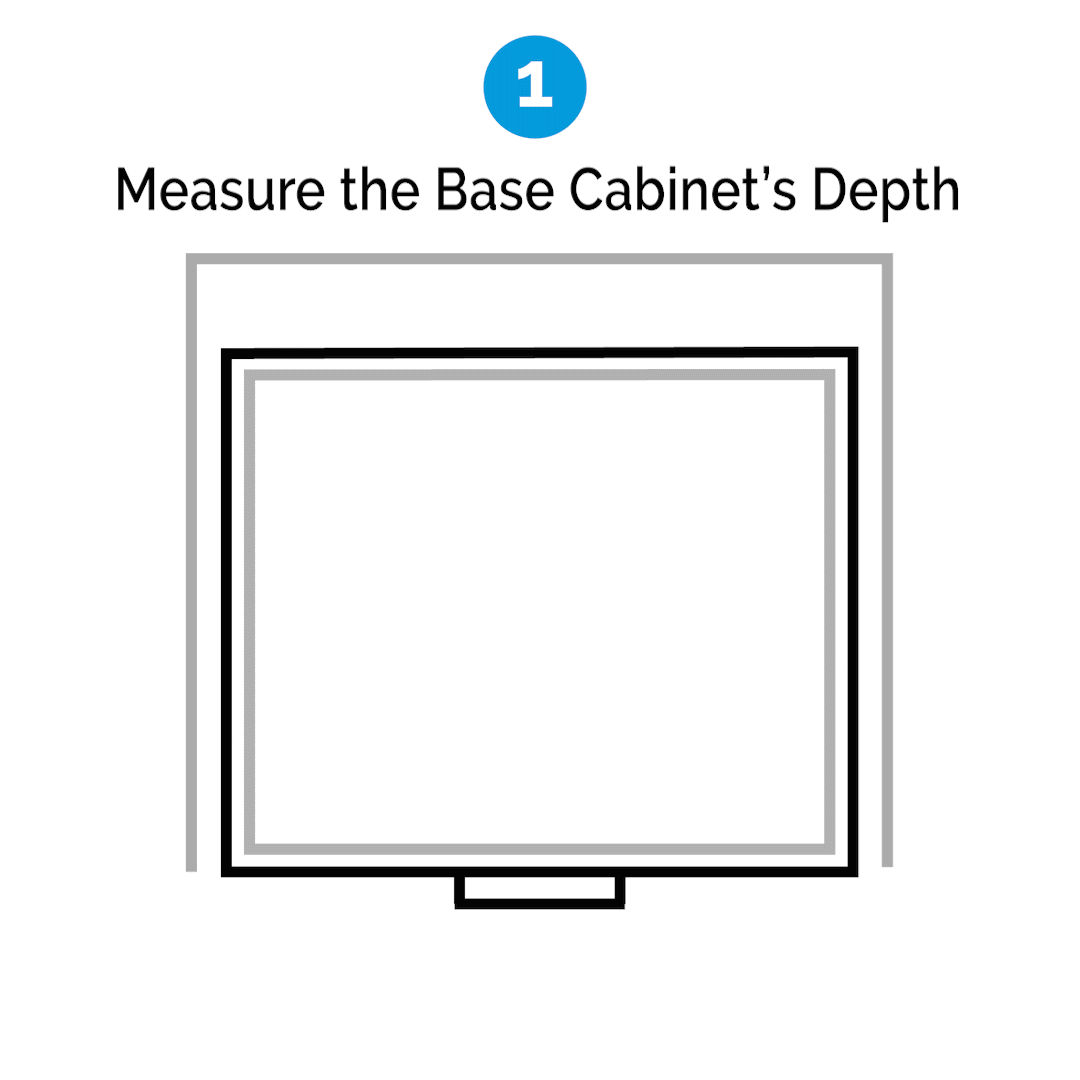 Step Two
Step Three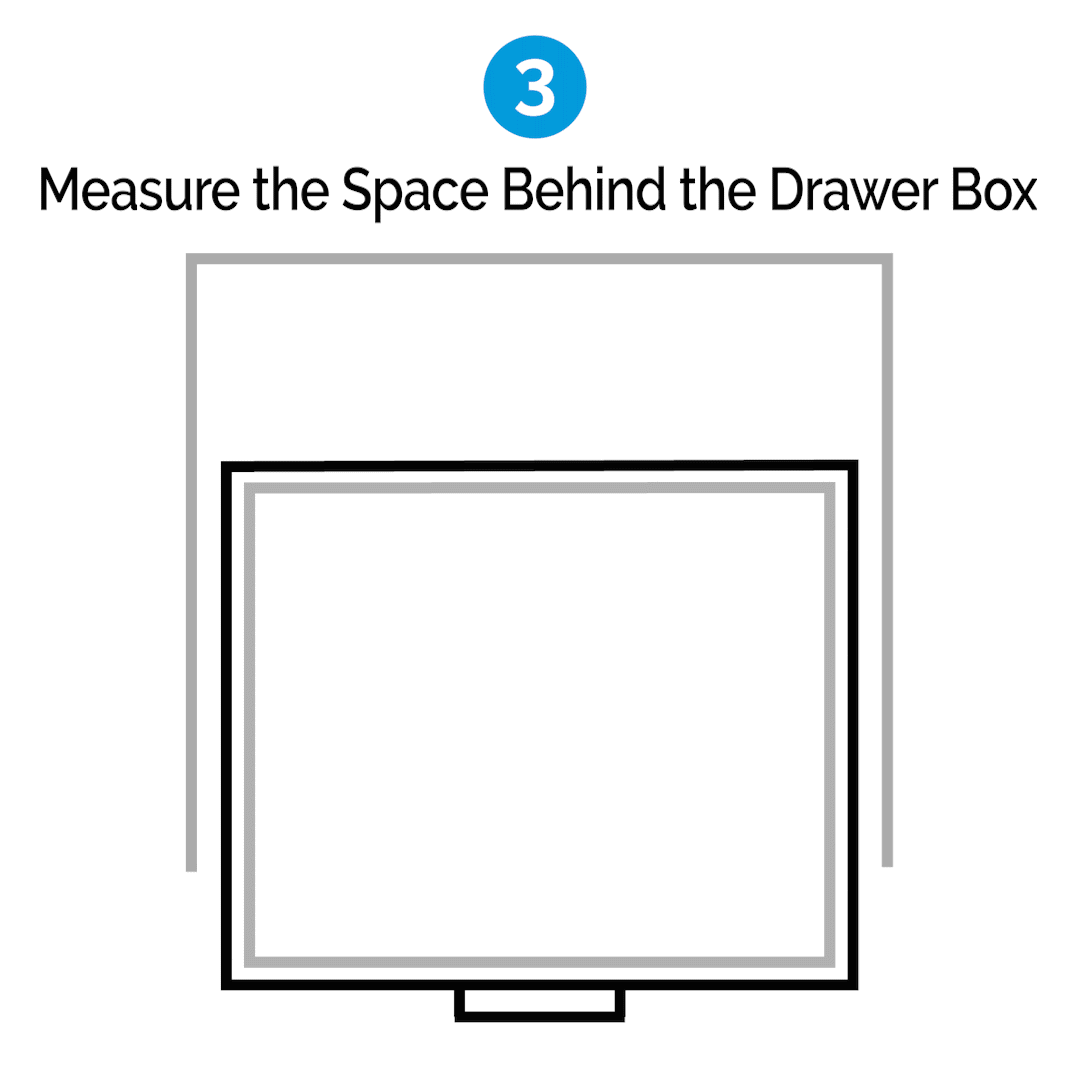 Step Four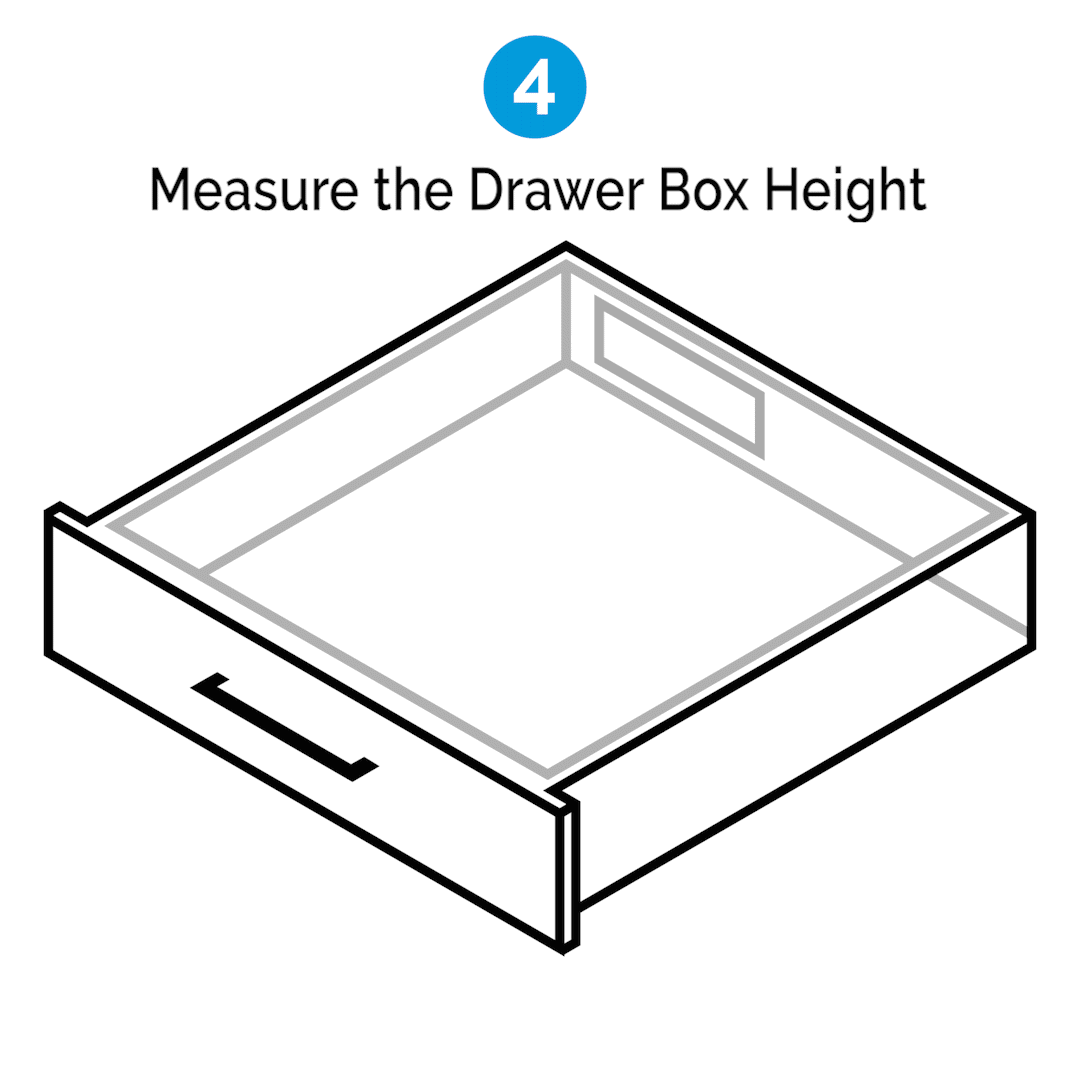 Will It Fit in My Drawer?
Once you know the type of outlet you need (charging or powering) and the measurements of your cabinet, our Outlet Selector Quiz will help you find the right in-drawer outlet to fit in your drawer.
Or take a look at the helpful charts in our measurement guides:
Will Docking Drawer Charging Outlets Fit in My Cabinet?
Will Style Drawer Powering Outlets Fit in My Cabinet?
Start Planning a Project
Planning an in-drawer outlet installation is easy using our Top Resources like Mounting Diagrams, Cut Out Templates and more.
---
Rather talk to an outlet expert? Call us at (530) 205-3625